At Fletcher Consulting we believe the most good can be accomplished if each person focuses on what they do best. The consultants at Fletcher Consulting specialize in branding, design, videography, copywriting, social media management, website optimization, and corporate training. But it's more than that.
Some businesses just need a little help in one area, keeping up with social media, for example. On the other hand, many of our clients would like to hire a full-time marketing director, but because of whatever restraints – they're not able to. Perhaps your company has a new product or service or campaign to launch and you just need an outside perspective – Fletcher Consulting can help. We're like a Virtual Marketing Team. Get it all in one phone call.
Mode of Operation
Your first consultation is always FREE! Let's find out where you are and where you'd like to be; then we'll find a way to get you there.
Together we'll examine your current marketing plan and communications as a whole. We look for discrepancies between customer perception and your ideal reality. We'll ask questions to determine who your ideal target market is and decide how to best reach your audience. Then Fletcher Consulting recommends marketing and communication assistance in the areas you need help with most. We work out an execution plan and draw up a proposal. You sign on the line and we take care of the rest. In short, Fletcher Consulting makes you look good.
*Fletcher Consulting usually recommends a 3 or 6 month initial commitment. Though some campaigns may take 12 months to see full results. Many clients choose to schedule quarterly or even monthly Marketing Strategy Check-Ups. This keeps you accountable and on-track.
 "I have worked with many writers over the years and I can safely say that Terra is one of the very best I have ever had. She is very punctual, organized and up to date with the latest happenings in the industry. I wish her all the best of luck in all her ventures." – Hasan Saleem,

DirJournal.com
Call 715-584-6773 or email terra@fletcherconsulting.com now to schedule your FREE consultation!
Interested in learning DIY tricks? See Fletcher's upcoming training schedule on TerraLFletcher.com. Or purchase a comprehensive website review and implement her suggestions yourself.
Fletcher Consulting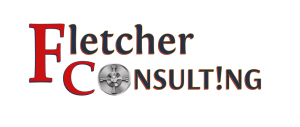 518 S. Union St.
Shawano, WI 54166
715-584-6773