Digital Marketing and Communications
Fletcher Consulting specializes in all things digital marketing and communications related. This includes branding, design, videography, copywriting, social media management, website optimization, and custom training.
Some businesses need a little help keeping up with social media. Some would like to hire a full-time marketing director, but haven't yet. Perhaps your company has a new product or service or campaign to launch and you just need an outside perspective – Fletcher Consulting can help.
We're your Virtual Marketing Team. Get it all in one phone call.
Mode of Operation
Your first consultation is always FREE! Let's find out where you are and where you'd like to be; then we'll find a way to get you there.
Together we'll examine your current marketing plan and communications as a whole. We look for discrepancies between customer perception and your ideal reality. We'll ask questions to determine who your ideal target market is and decide how to best reach your audience. Then Fletcher Consulting recommends marketing and communication assistance in the areas you need help with most. We work out a strategy and draw up a proposal. You sign on the line and we take care of the rest. In short, Fletcher Consulting makes you look good.
*Fletcher Consulting usually recommends a 6 or 12 month initial commitment for social media. Many clients choose to schedule quarterly or even monthly Marketing Strategy Check-Ups. This keeps you accountable and on-track.
Custom Training
Terra L. Fletcher has presented 100+ workshops, panels, and classes on communication. Terra is an instructor at Northeast Wisconsin Technical College, teaches at the University of Wisconsin Green Bay, and was awarded Entrepreneur of the Year (2012). Terra has trained the Wisconsin Builders Association, National Association of Tax Professionals, the American Counseling Association, Wisconsin Plastics, Prevea Health, and Georgia Pacific.
Workshop subjects include workplace communication, customer service, social media, marketing, public speaking skills, and even Microsoft training. Want to learn more?
Call 715-584-6773 or email terra@fletcherconsulting.com now to schedule your FREE consultation!
Interested in learning DIY tricks? See Fletcher's upcoming training schedule on TerraLFletcher.com. Or purchase a comprehensive website review and implement her suggestions yourself.
Fletcher Consulting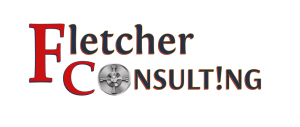 518 S. Union St.
Shawano, WI 54166
715-584-6773