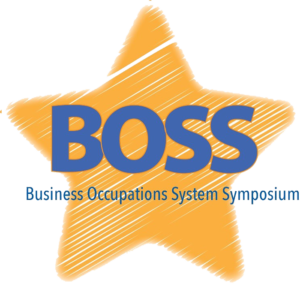 Terra L. Fletcher to keynote 2017 Business Occupations System Symposium (B.O.S.S.) to be held November 2nd and 3rd in Wisconsin Dells . She will speak on The New Workforce: Communicating Across Generation, Gender, and Culture.
About the Keynote
Managers in the 21st century are noting significant change as new generations, international employees, and people of diverse backgrounds are having a dramatic impact on the workplace. For the first time in history, four distinct generations are working together. Differing beliefs, expectations, values, and learning styles may contribute to conflict in the workplace. Learn to create a culture that fosters healthy communication and collaboration. We'll discuss a wide spectrum of communication skills related to gender interaction. Learn the necessary skills to identify and understand key issues related to misconceptions and stereotypes based on various cultures. Understand how younger generations change workforce norms.
About BOSS
Join us for the first ever BOSS conference!  This conference brings together faculty teaching in the Business, Marketing, and Finance related programs offered in the Wisconsin Technical College System. This two-day conference provides professional development workshops, vendor visits, and networking opportunities unlike anything we have hosted in the past.  Workshops have been designated as SS, TE, and CO to contribute to faculty portfolios for FQAS purposes and a portion of the conference is set aside for program specific meetings.
Learn the how the different generations approach and process learning. Engage in collaborative discussions about TSA. Develop service learning projects.  Hear about the latest in software and textbook options.  Create stellar learning plans. Connect with colleagues across the WTCS.
This conference replaces the annual one-day system called meetings for the following programs: Accounting/Finance, Admin Professional (including medical and legal admin-related programs), Entrepreneurship, Business Analyst, Business Management, Leadership Development, Human Resources, Marketing (including sales and digital related programs) and Real Estate.
Register today!
About Terra
Terra L. Fletcher, professional speaker and writer, has a decade of experience in business development and marketing. She has presented 120+ workshops, panels, and classes on communication. Terra is an instructor at Northeast Wisconsin Technical College, teaches at the University of Wisconsin Green Bay, and was awarded Entrepreneur of the Year (2012). Terra has trained the Wisconsin Library Association, National Association of Tax Professionals, the American Counseling Association, Prevea Health, and Georgia Pacific. She reads the back of every package, doesn't fast-forward previews, and goes to the beach as much as possible. Much to the chagrin of those around her, she spots typos and grammatical errors from a mile away.