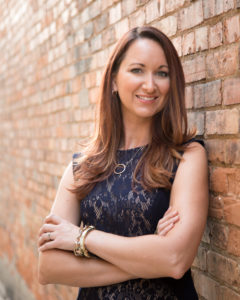 Terra L. Fletcher to speak at the Radio Show produced by RAB and NAB in Austin, Texas on September 5-8, 2017. Terra will speak on the Young Professionals track about inter-generational communication. Demi Lovato is headlining Friday morning… so it won't be all work!
Get a taste of the session by listening to Terra's podcast.
Communicating Across Generation, Gender, and Culture
September 7   •   10:30 a.m.  –  11:15 a.m.
JW Marriott Austin JW Grand Ballroom Salon 7
Learn the skills necessary to identify and understand key issues related to misconceptions and stereotypes based on various cultures and generations. Understand how as part of the younger generations, you can positively change workforce norms.
Presenter
About the Show
Your career is going places this year, and if you're in radio, all roads lead to Austin. Recharge over Labor Day, then hit the road on Tuesday for the 2017 Radio Show, where you'll jump into high gear with bold new ideas, unmatched networking opportunities and tangible takeaways.
It's the ultimate destination for the movers and shakers of radio. Whether you're a seasoned pro or a young professional, you'll accelerate your career with exclusive access to the information, power players and development opportunities you won't find anywhere else. Make sure you're part of the conversation and get ready to capitalize on the incredible power of radio. The opportunities are endless.
There's only one place you need to be this September. The 2017 Radio Show.
About NAB
The National Association of Broadcasters is the voice for the nation's radio and television broadcasters. As the premier trade association for broadcasters, NAB advances the interests of our members in federal government, industry and public affairs; improves the quality and profitability of broadcasting; encourages content and technology innovation; and spotlights the important and unique ways stations serve their communities. Learn more at www.nab.org.
About RAB
The Radio Advertising Bureau serves more than 6,000 member radio stations in the U.S. and over 1,000 member networks, representative firms, broadcast vendors, and international organizations. RAB leads and participates in educational, research, sales, and advocacy programs that promote and advance radio as a primary advertising medium. Learn more at www.rab.com.